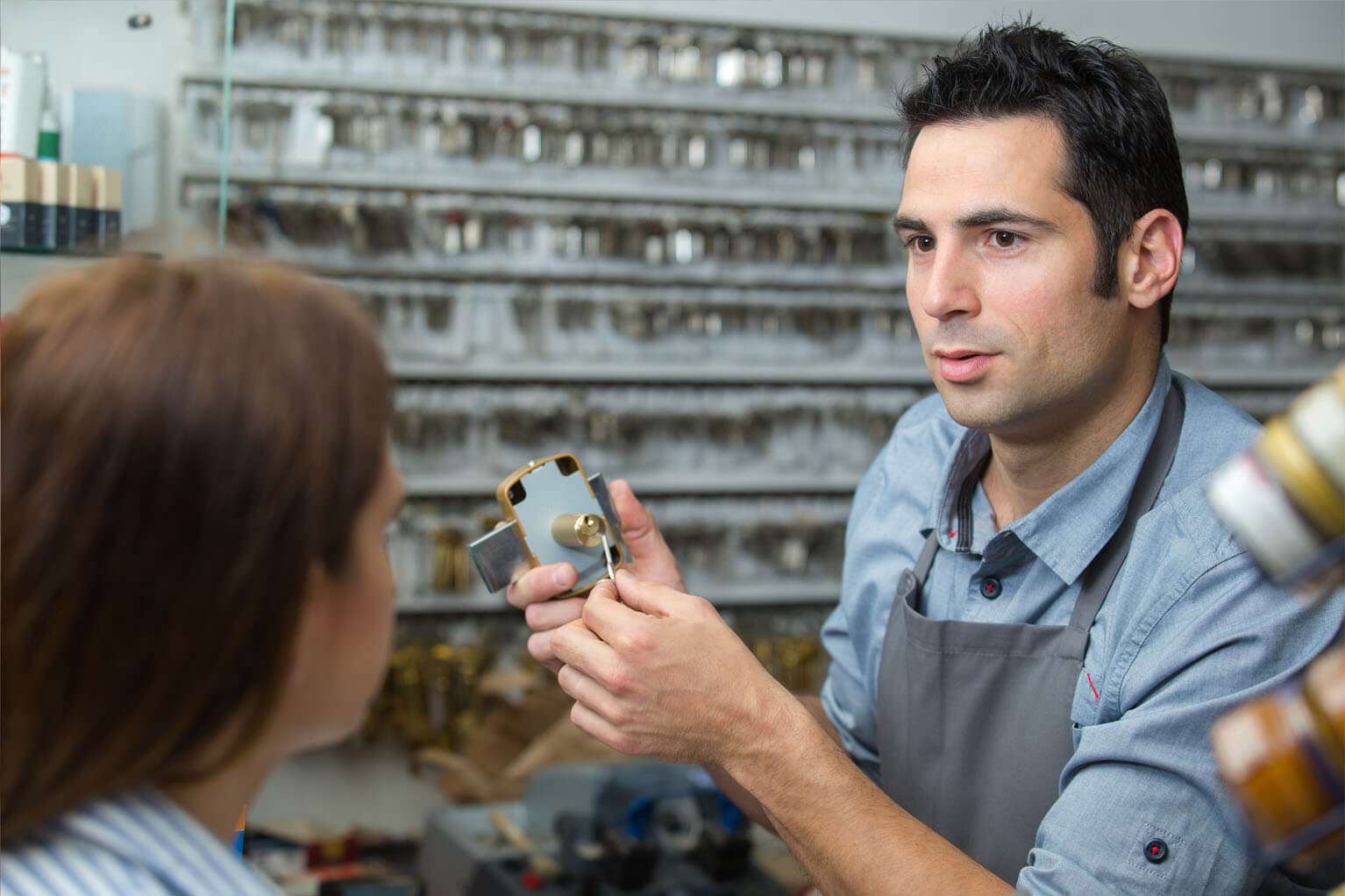 #1 Rated in Houston with 200+ 5-star reviews
Local Locksmiths in Houston
Licensed, bonded, and insured Houston locksmiths serving all surrounding communities. Available for scheduled service or emergencies 24 hours a day, 7 days a week.
Full-service residential & commercial
Same-day appointments
Lock installation & repair, rekeying, and access control
High-security & digital smart lock installation
Contact our local Houston locksmiths now:
Locksmiths available right now:
– Since 1923 –
Houston's most-trusted locksmiths
Whether you need emergency access or an integrated security solution, our trusted team of Houston locksmiths has the knowledge and the know-how to get the job done right.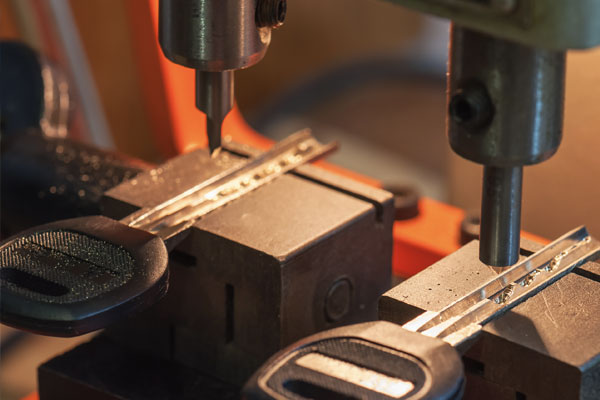 Residential
locksmith services
From 24/7 emergency access to key duplication and lock repair/installation, our licensed and bonded Houston locksmiths are available for same-day appointments.
Lock installation & repair
Rekeying locks & deadbolts
Key duplication
24/7 Emergency access
Accessing safes & vaults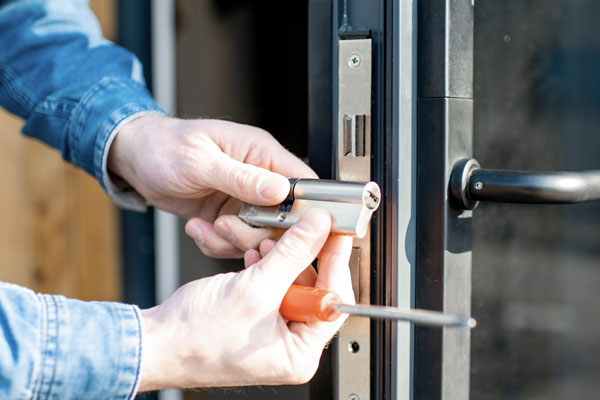 Commercial
locksmith services
From emergency lockouts to the installation of high-security locks & access control systems, our certified Houston commercial locksmiths help businesses of all types.
Lockouts & property access
Access control systems
Rekeying locks & master key systems
Building & office lock installation & repair
Lock change & tenant management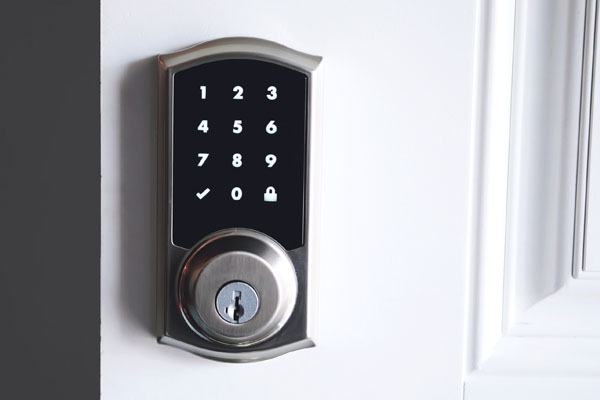 Locks
High-security & smart
From completely keyless smart locks to the highest-rated bump and drill-proof high-security locks, we carry more in-stock models than anyone in Houston.
Pick & bump-proof locks
Digital touch-pad locks
Installation, maintenance & repair
Top brands like Yale & Medeco
Master-key systems
– Our Services –
Your one-stop-shop for everything locksmith
Our certified Houston locksmiths are available 24/7 and can help you find the right product or service for your situation.
1
Lockouts
Regain access to your commercial, retail or residential property right now
2
Keys
Duplication, replacement, and master-key systems for properties and businesses.
3
Locks
From standard deadbolts to keyless touchpad and high-security locks.
4
Access Control
From fob systems to single-cut master key systems for property managers.
5
Installation
We install the high-security and smart locks we sell and guarantee our work.
6
Entry Systems
Keycards, barcode readers & fingerprint locks when standard keys aren't an option.
Emergency lockouts & access control
House keys, car keys, or office keys – we do it all. We can duplicate your existing keys or help repair and replace lost or damaged keys.
Get a new key cut today in our local Houston store
Lock repair, replacement & installation
New tenants to your rental property, disgruntled employee who kept the keys, or simply need to replace an old deadbolt at your home? Regardless of the situation, our certified locksmiths can help repair or replace existing locks, or install new high-security locks from top brands like Medeco and Mul-T-Lock.
Ask about our professional installation options today
– Houston's Most Trusted Locksmiths –
Licensed, bonded & insured for your protection
Whether you need a residential lock repaired or replaced, a commercial access control service, or a master key for your business, our licensed, bonded, and insured Houston locksmith professionals are ready to help you.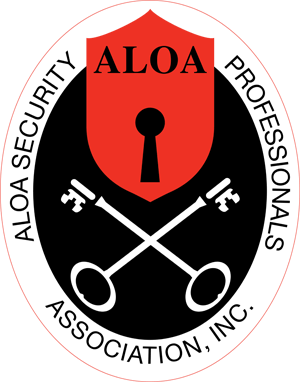 Associated Locksmiths of America
To ensure professional excellence and ethics

Texas Locksmith Association
To develop a higher standard of public service & security.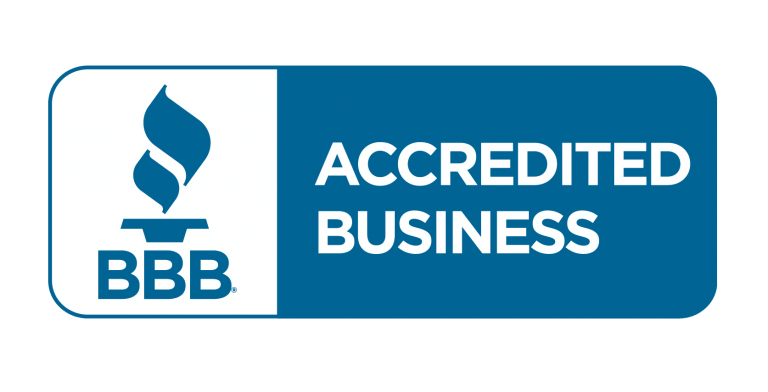 Better Business Bureau
Standards for Trust fueling customer confidence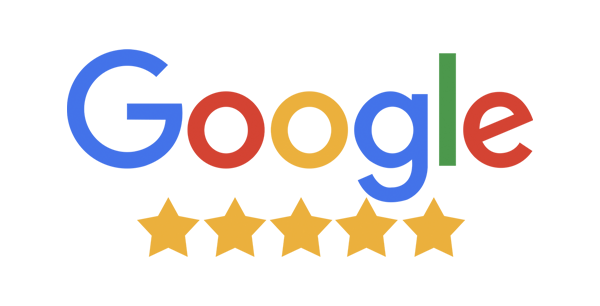 5-Star Reviews
Hundreds of 5-star reviews on Google & Yelp
You can trust the locksmiths at Houston Safe & Lock
There's no shortage of companies claiming to have "top locksmiths" in Houston. Unlike most, we're actually local and certified.
1. Fair & honest pricing

Nothing is worse than companies that bait-and-switch their pricing. Scammers and large national brands will often quote an unbelievably low price to get your business, but upon arrival at your location, they will find reasons to charge you more.

At Houston Safe & Lock, we do things differently:

Guaranteed quotes

Retail shop for warranty or returns on all hardware purchases
Hundreds of 5-star reviews on Google

Ready to schedule service? Call our local Houston shop today and speak to one of our knowledgeable locksmiths.
2. Physical retail shop

Unlike 99% of the fly-by-night companies that pop up in the search results, Houston Safe & Lock actually has a physical retail storefront in Houston that's open to the public. That means if you ever have any problems, need to change your service, or return a physical product – we make it as easy as possible

Conveniently located right off W. Sam Houston highway
Showroom demos of smart and high-security locks so you can try before you buy
On-site, same-day key duplication
Knowledgeable locksmiths available to answer questions
3. Licensed, bonded & insured

We go above and beyond what is required to make sure our locksmiths have the training and accreditations to do job safely and efficiently – the first time.

Licensed (#B19935701)
Full background checks on all Locksmiths

By law, the State of Texas requires all locksmiths to carry a "Pocket Card" on their person at all times. Texas Department of Public Safety issues the Pocket Card and has the locksmith's name, photograph, registration number and expiration date. If this pocket card it is not visible make sure to ask to see it. If the locksmith does not have one, send them away.
4. Local to Houston

We've all seen the flashy vans covered in huge graphics with the big 800 number plastered on the side driving down the highways. Here's a little secret they don't want you to know: 99% of those "local locksmiths" are actually from out of town, are owned by large national brands, and have absolutely no physical presence in Houston.

We service Houston and the surrounding communities and nowhere else
Established in 1923
Physical retail shop right off the highway
Today's the day! That big meeting – important appointment – time sensitive errand and *bang.* Without realizing what just happened, your keys are now locked inside your car. So what do you do? No need to panic. We'll help walk you through the best way to handle an auto-lock out. How Common are Auto Lock…
Getting locked out of your house or car can waste several hours of your day. Having a reliable locksmith that you can turn to will help you during this frustrating fiasco! Do you need a local locksmith to help you with a lockout? Keep reading to learn more about what you should look for in…
Continue Reading What to Look For When Hiring a Local Locksmith